The heart works without ceasing, pumping blood to all corners of our body. There are many factors that can strain your heart. Lack of exercise, improper diet, stress, old age – all this has a significant impact on the condition of the human central organ. To strengthen it, it is worth enriching the diet with fresh fruit and vegetables, as well as fish and nuts, and use appropriate supplements.

Cordivian works for the heart
More than half of the population has too high cholesterol. Fighting to have a healthy heart is actually fighting for our lives. With such bad blood test results, it is difficult to find a healthy society, and it is known that the correct level of cholesterol is one of the main factors affecting the condition of the human circulatory system. Thanks to the dietary supplement, we can reduce the risk of complications related to high cholesterol and avoid problems such as coronary heart disease, heart attack or stroke. The substances in the Cordivian formula help to crush and break down the atherosclerotic plaques deposited in the arteries, and consequently help to remove them from the veins. This Vitalcea dietary supplement helps in lowering the concentration of bad cholesterol and triglycerides in the blood, optimizing the work of the entire cardiovascular system.

The Cordivian dietary supplement has an original, tested composition that works comprehensively, supporting the cardiovascular system:
Powdered fish oil: 420 mg, including: 40% EPA (168 mg), 20% DHA (84 mg)
Extract of hawthorn leaves (Crateagus oxycantha), standardized for the content of 2% of vitexin: 50 mg
Ginger rhizome extract, standardized for 5% gingerols: 50 mg
Grape skin extract containing 33% resveratrol: 16.5 mg
Vitamin B1 (thiamine hydrochloride): 1.1 mg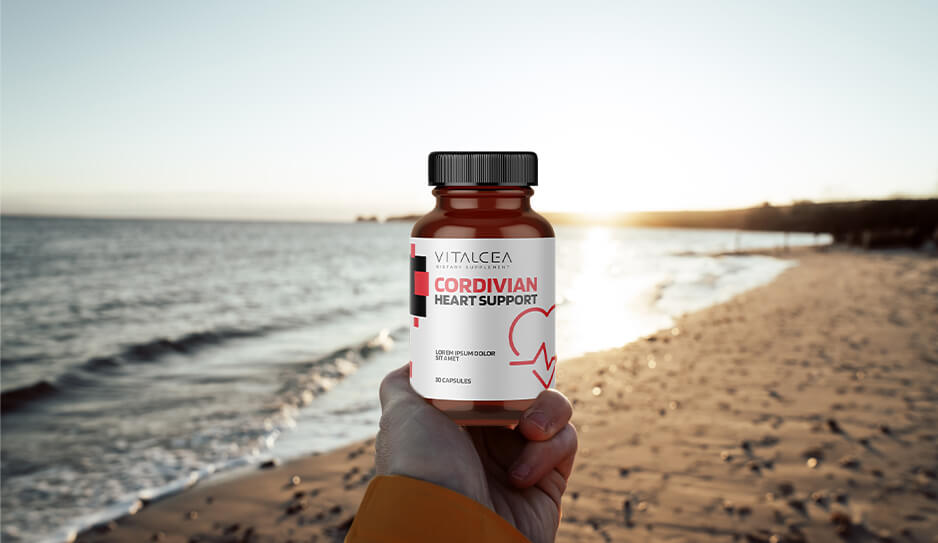 – Optimizes the work of the cardiovascular system
– Helps to maintain normal cholesterol levels
– Contributes to the strengthening of the body's immunity

FREE DELIVERY